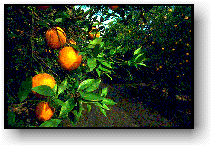 Florida Citrus Organizations





Click here to sponsor other citrus pages
If this web site has been helpful to you, please consider making
a donation, through PayPal, to help with maintaining the site:
The Florida Department of Citrus Sites
Florida Citrus Juice Web Site The official homepage of the Florida Department of Citrus.
Florida Department of Citrus Economic Research Home Page
Postharvest Florida Citrus Information Guide
Fact Sheets on Post Harvest Diseases of Citrus from Scientific Research, Florida Department of Citrus.

The Citrus Administrative Committee is a Federal marketing order administered by the USDA that sets minimum sizes and grades of fresh Florida Citrus.
Email: info@citrusadministrativecommittee.org
Website: www.citrusadministrativecommittee.org

Florida Citrus Mutual , established in 1948, is a private trade organization representing Florida's citrus growers. They can be contacted at P.O. Box 89, Lakeland, FL 33802, and at (863) 682-1111 by phone. E-mail: tamarac@flcitrusmutual.com
Florida's Gulf Citrus Production area encompasses five counties located in S.W. Florida, Charlotte, Collier, Glades, Hendry, and Lee Counties. Hendry County has more orange trees planted than any other Florida County with over 25 million trees. With over 169,000 acres of citrus, the Gulf Citrus Production area produces the first grapefruit available each season with the highest quality available. To learn more about the Gulf Citrus Production area, call Ron Hamel at 239-690-0281, or write to the Gulf Citrus Growers Association, Inc., 11741 Palm Beach Blvd., Ste 202, Fort Myers, FL 33905. E-mail: Ron Hamel

The Indian River Citrus League was organized in 1931 by growers producing citrus along a strip on Florida's east coast known as the Indian River. They can be contacted at P.O. Box 690007, Vero Beach, FL 32969-0007 and at (772) 562-2728 by phone. E-mail: info@ircitrusleague.org

Peace River Valley Citrus Growers Association

The primary purpose of this association is to represent commercial citrus growers in the counties of DeSoto, Hardee, Manatee and Sarasota. It also works to keep growers informed of all that impacts the industry and serves as a conduit of relevant information. They can be contacted at 10 East Oak Street, Suite B, Arcadia, FL 34266, Phone: 863-494-0061; E-mail: Barbara Carlton

Highlands County Citrus Growers Association
The primary purpose of this association is to protect and enhance the viability and profitability of commercial citrus groves in Highlands County. It is the consensus of the members of the association that efforts to accomplish this purpose are most efficient when done with the joint cooperation of county growers. The association also seeks to enhance the horticultural and marketing knowledge of all citrus growers within the county . They can be contacted at 6419 U.S. 27 South Sebring, FL 33876, Phone: 863-385-8091. E-mail: Ray Royce
The Florida Fruit and Vegetable Association is a trade organization for Florida Growers located at 4401 E. Colonial Drive, Orlando, Florida 32803. Their phone number is (407)894-1351. Among many activities of the organization is the administration of the FFVA Mutual Insurance Co., an insurance fund for Workers Compensation insurance for Florida citrus and vegetable growers. Email can be sent to the FFVA by sending email to Ray Gilmer.


The mission of the Florida Gift Fruit Shippers Association, Inc. is to be the world leader in the transportation and distribution of perishable products, so that leadership results in the highest quality, most efficient, and lowest cost to the members for those services, and to conduct its affairs, activities and efforts for the maximum benefit of its members. E-mail: Donna Garren

Established in 1888, the Florida State Horticultural Society , FSHS, is one of the oldest horticultural societies in the United States. It is the model of many other such societies around the world. Every year the FSHS publishes a set of Proceedings following their Annual Meeting where papers are presented.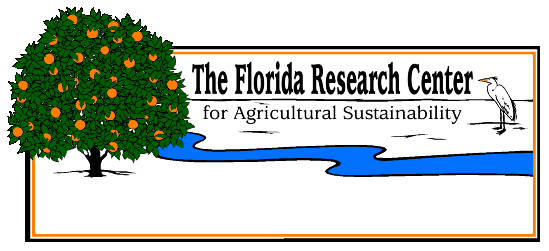 The Florida Research Center for Agricultural Sustainability, Inc (FLARES), works to innovate profitable and ecological strategies to sustain food and fiber production. In collaboration with local growers, governmental agencies, universities, and private corporations, the FLARES researches, develops, field tests, and promotes new cultural practices, fertilization techniques, pest management strategies, and other best management practices that protect the environment.
The Florida Citrus Showcase is home to the Florida Citrus Festival, held each January in Winter Haven, Floirda. Contact: Florida Citrus Showcase, P.O. Box 30, Winter Haven, Fl 33882-0030. Email: Executive Director.
Florida Citrus Packers is the recognized official voice of the fresh citrus industry in Florida. It is a non-profit cooperative association, chartered in 1960, operating on a per-box assessment on all fresh citrus shipments from member companies. Membership in the organization is voluntary. The organization endeavors to solve the problems its members encounter and to secure cooperation between producers and shippers, in the marketing of fresh citrus . They can be contacted at PO Box 94105 Maitland FL 32794, Phone: 321-214-5252 E-mail: Peter Chaires




The International Society for Citriculture



Florida Citrus Production Research Advisory Council



Florida Citrus Nurserymen's Association


CREC discovers and delivers innovative solutions that empower citrus and other agricultural interests to conduct responsible and profitable business. CREC fosters scientific excellence and efficient use of resources.


U.S. Citrus and Subtropical Products Research Laboratory - USDA-ARS - This laboratory developed the original FCOJ process for commercial application



Click here to sponsor other citrus pages